Primal Reflex Release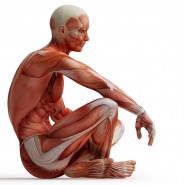 There comes a point where you have to break the pattern of pain. You NEED to change how you think about your treatment of pain. It is at this same point that you will find P.R.R.T. – Primal Reflex Release Technique. PRRT has been helping people be free from pain around the globe, not just here at John Iams' center in Poway, California.
PRRT can be used as an alternative to physical therapy or as an addition to an existing physical therapy treatment. There are many people who question the validity of PRRT for the treatment of pain. This is because Primal Reflex Release Technique treats pain in a completely new way and it is a treatment for pain that doesn't require narcotics or years of follow-up to succeed.
The basic premise of PRRT is that pain is the result of an over stimulation of a person's primal reflexes. Our primal reflexes are those instinctive muscular-skeletal reactions we've had since birth. When a person is caused sudden physical trauma and even emotional trauma, their bodies react instinctively and in many patients dealing with pain it is this reflex reaction that gets stuck in a holding pattern creating continuous pain. Primal Reflex Release works to reset your primal reflexes and most patients are free from pain in fewer than 6 visits.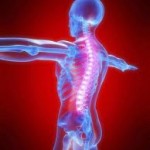 All of our primal reflexes are intrinsically linked to our central nervous system which is also the source of many other illnesses and everybody's arch nemesis Stress. Due to this link of all our body's systems, use of the Primal Reflex Release Technique has been found to help with other systems and illnesses outside of pain as well.
It's not too late to be free from pain. Primal Reflex Release Technique gives results. There is no question about it. Get a consultation and discover if you too can be free from pain today!


Having had failed back surgery years ago, John's PRRT™ has helped me recover to be nearly pain free. I see John for an occasional flare up and in less than a few minutes I'm pain-free again. No other practitioner I've seen can match John's results. My patients agree.
Internal Medicine-Poway, CA