When The Pain Remains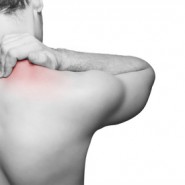 It is common in today's culture to mask chronic and acute pain with medications, but during that time between doses, when the pain remains; many people start to explore new ways to be free from pain.
Different types of injuries cause different levels of pain and the length of time that the pain remains can vary from days to years.  There are many people who will deal with chronic pain for their entire lives due to untreatable conditions and physical ailments, but there are just as many people living daily with chronic pain that could be free from pain with the Primal Reflex Release Technique from John Iams.
After most physical injuries, patients are prescribed a rigorous physical therapy routine that is vital to their muscle mass recovery, but often does very little for managing their ongoing pain.  Outside of medication, pain management is often only explored by masseurs with limited success.  PRRT or Primal Reflex Release Technique takes a different approach to helping people become free from pain.
PRRT was developed by John Iams and is practiced world wide as a successful treatment for pain.  Many of those success stories are achieved in just one visit to the SuperSpine center in Poway, CA.  If you have been dealing with chronic pain and want to be free from pain without medications, then you need to get a consultation today!


After nearly a decade of NFL experience with numerous surgeries no therapy even came close to PRRT™ in rapid, lasting pain relief.
NFL Superbowl Quarterback